Program Details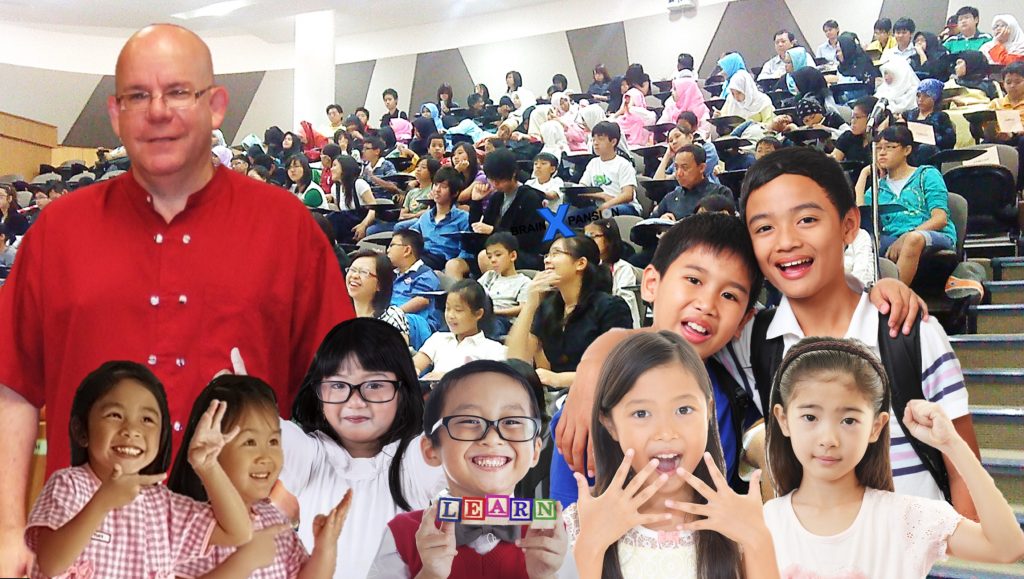 Eran Katz will be conducting a brand new seminar on whole brain development in Singapore on Sat 18 Nov 2017. Click here to find out more on the Super Student Brain Mastery Seminar 2017
There will be 2 sessions: Morning (9am to 1pm) for Parents and P1 – P4 students. Afternoon (2pm to 6p) for Parents and P4 -P6 students
What We Teach Helps Students To:
Foster Longer Focus and Concentration Span
Increase Ability & Capacity to Absorb, Retain and Recall information
Forms Connection Between Ideas
Improved Ability to be Creative yet Analytical
Read better and faster
This seminar focuses on both the Left Brain and the Right Brain development. We believe a whole brain approach will provide us with a balanced outlook in life. It's just like our eyes, ears, hands, legs, lungs and kidneys, we function optimally because both are working fine.
The Right Brain (the right hemisphere of the cerebral cortex) is responsible for control of the left side of the body, and is the more artistic and creative side of the brain. The Left Brain is responsible for control of the right side of the body, and is the more academic and logical side of the brain. While there are two sides to the brain, it is, in essence, a single organ. This is why it is important to train both the Left and Right Brain with equal intensity.
We can maximise the power of our brains when we can fully synchronise and activate the whole brain. This ensures that not only will students have the skills to perform better, they will have the right attitudes and the right exercises to improve creativity, innovation, and problem solving
---
Name: BrainXpansion Pte Ltd
Bank: OCBC
Account Number: 641-382-833-001
Alternatively, you can write a cheque to BRAINXPANSION PTE LTD and mail to 19 Kim Keat Road #02-01 Fu Tsu Building Singapore 328804.