SINGAPORE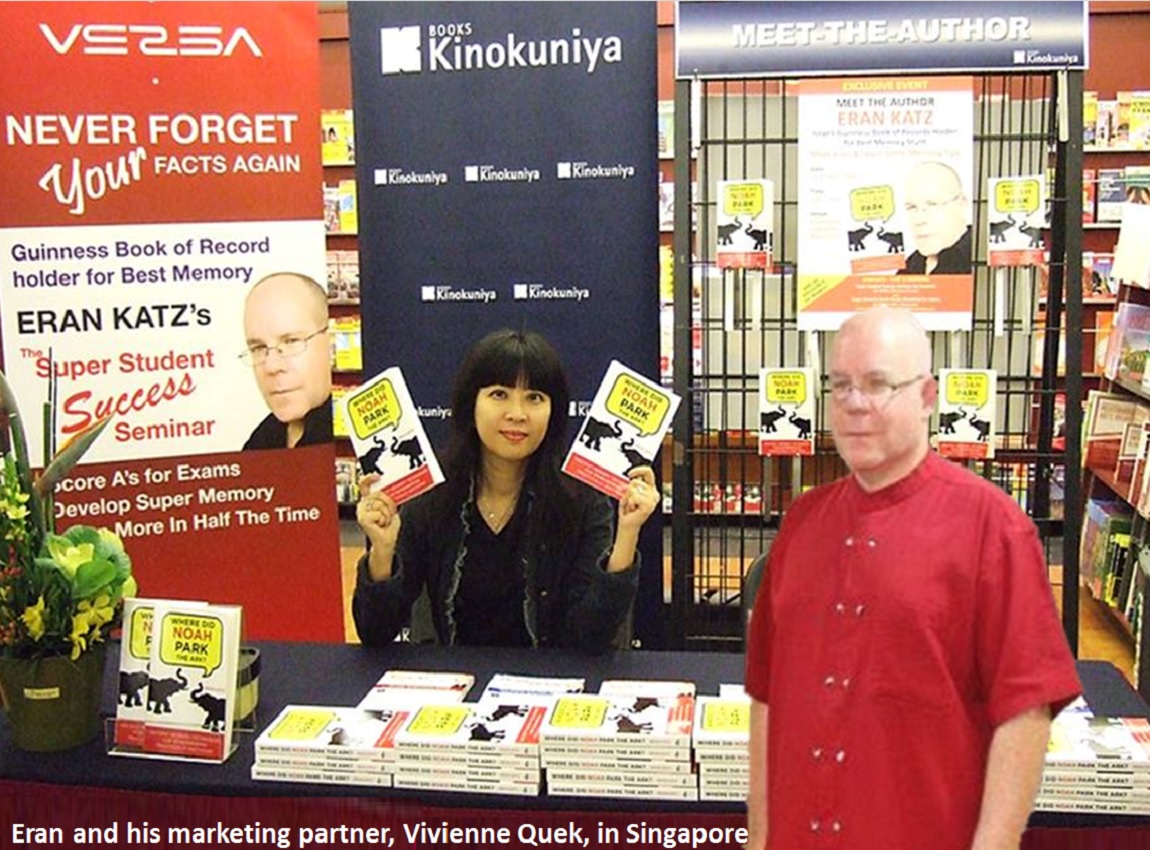 Vera Creations Pte Ltd, a marketing company that was established in 2003, is the only Official Marketing Partner of Eran Katz for Singapore. Since 2009, Vivienne Quek and her team have arranged many sold-out events for Eran, namely, "Super Student Success Seminar for Students", "Million Dollar Brain", "Memory Seminar for Executives" and other training/speaking engagements for companies and non-profit organizations. On top of that, Versa Creations has organised a book launch and autograph session for Eran at leading bookstore Kinokuniya when "Where Did Noah Park the Ark" was newly launch in 2011.
Versa Creations plans to bring Eran back to Singapore on Saturday 18 Nov 2017 to lead the Super Student Brain Mastery Seminar for parents and primary school students
Please email seminar@versacreations.com for more information for event bookings.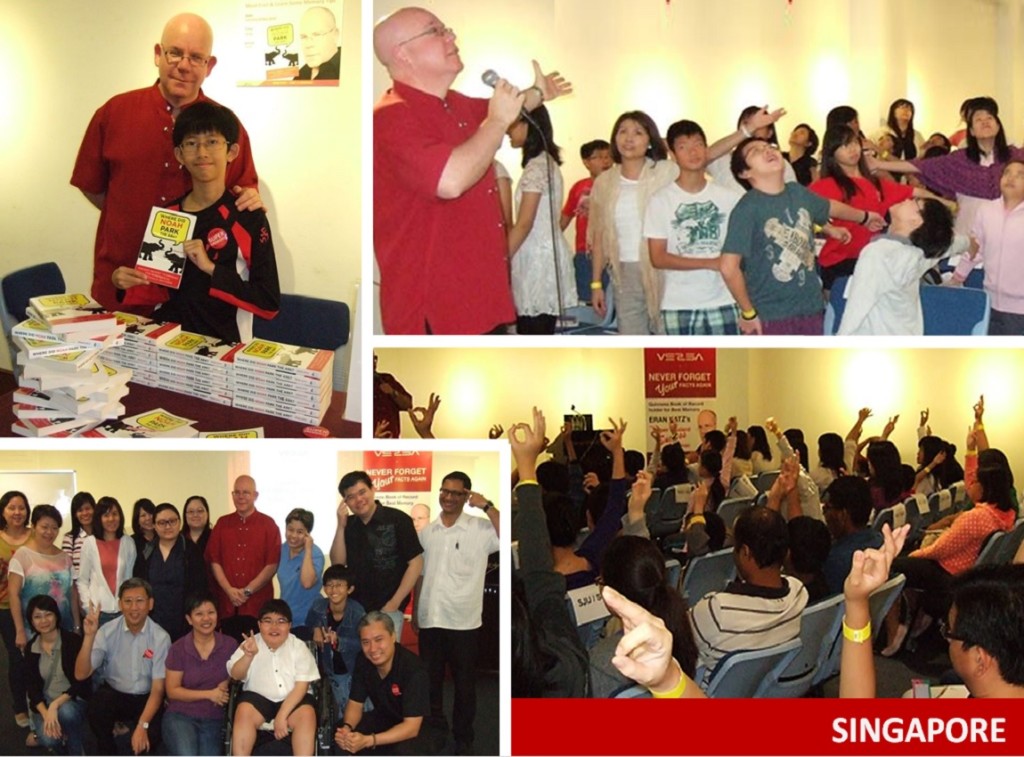 CHINA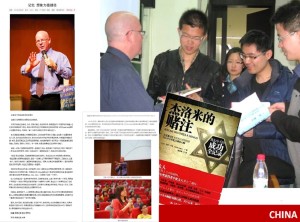 Eran was thrilled when he was invited to the Middle Kingdom. The oriental adventure was one that he remembered fondly. That was the first time he had a simultaneous translator speaking on stage with him, and he found the learning spirit of his rap audience very endearing. Many read his books before attending his lecture, and raised interesting questions thereafter. Eran's visit was widely covered by both off-line and online media and the sale of the Chinese edition of "Jerome Becomes a Genius" was really promising.
INDIA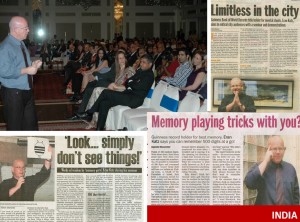 The media frenzy of his arrival caught the Memory & Brain Master by surprise. On top of a tightly packed speaking schedule, he was very happy to be interviewed by several top dailies in Mumbai. To the man, the warm reception he received everywhere was simply overwhelming and was equally, if not more, memorable than all the hot and spicy Indian cuisines he cheerfully tucked in during the entire trip.
THE PHILIPPINES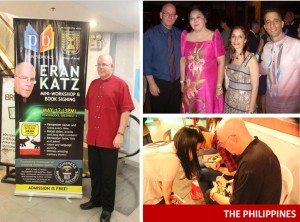 In one of his lectures in the Philippines, Eran told his audience "No technology can replace our memory — remembering is learning." He also amazed distinguished guests at the Hotel Intercon -who all celebrated with the Israel Embassy in the Philippines for Israel's 64th anniversary as a nation state–by reciting a random 20-plus digit number that he had just been given. And if that wasn't impressive enough, Eran then recited the sequence of numbers backwards. Ambassadors, artists, and even the former First Lady Imelda was in the audience.
THAILAND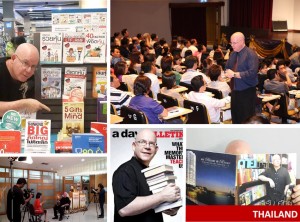 Eran visits Thailand very regularly since the early 2000s. Many of his books are translated into Thai language, including "5 Gifts to the Mind" which was published in late 2014. It rises very quickly to the Top Selling list at major bookstores. Eran is often scheduled for corporate lectures, Super Student Memory Seminars and media interviews while in Thailand.
VIETNAM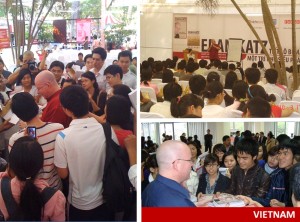 Saigon and Hanoi, the 2 major cities in Vietnam will always carry a special place in Eran's heart. The popularity of his book when it was first launched in the Vietnamese language, and the warm response from all sectors – from the students to the corporate executives in the country – endears Vietnam to Eran. Eran was often mobbed by crowds after his lectures for autographs, and questions.
Who is Eran Katz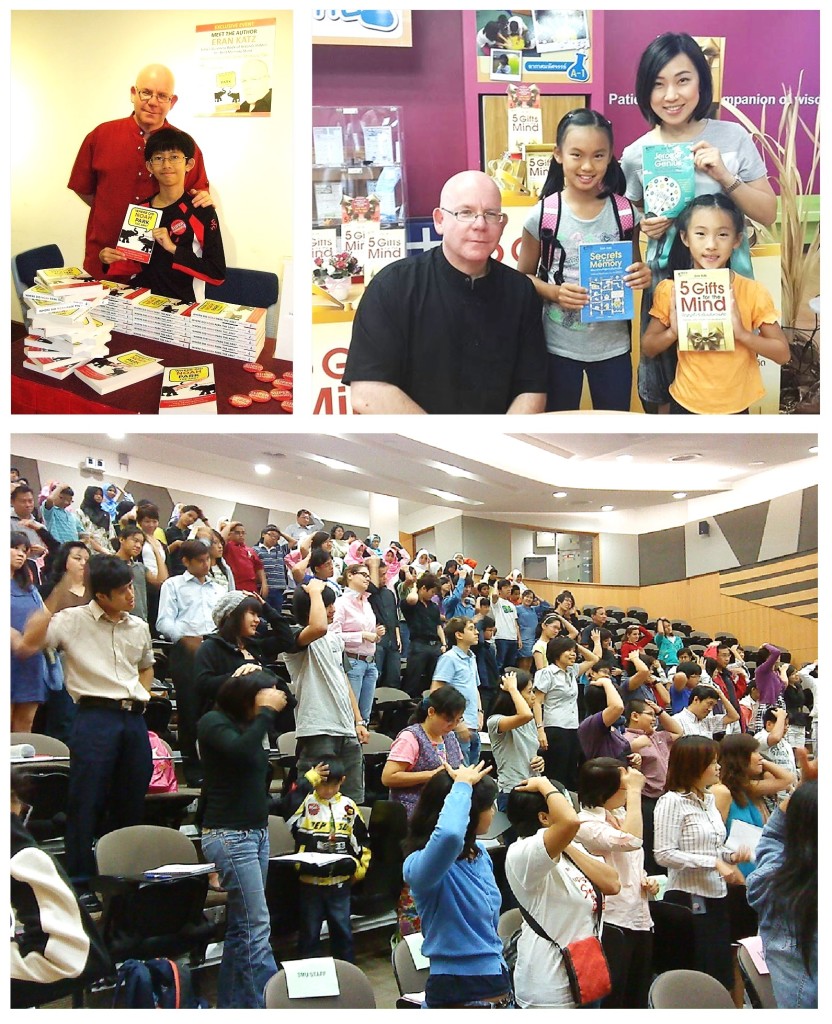 Eran Katz is a best-selling international author, entertaining speaker and uniq>uely qualified seminar leader on Intelligence and Memory.

Eran Katz is the best-selling international author of "Secrets of a Super Memory", "Jerome Becomes a Genius", "Where did Noah Park the Ark" and "Five Gifts for the Mind". In Singapore, "Where did Noah Park the Ark" was also listed in the best-selling non-fiction list in Kinokuniya, Times and Popular when it was launched in 2011. His books sold more than 500,000 copies, were translated to 15 languages and won literary prizes.
On top of that, he is also the Guinness Book of Records Holder for Best Memory Stunt where he recited 500 numbers forward and backwards after hearing them once.
Eran is a popular guest on T.V. and Radio shows and has delivered his lectures and seminars to hundreds of leading universities and educational institutions, among them are:
Singapore Management University (MSU)

Chulalongkorn University, Bangkok

Hebrew University. of Jerusalem

Kellogs lMBA program

International school of Mumbai

Mater Dei High School Bangkok

J

apan Opensense Workshops

United Nations Brain Education Conference

The World Science Forum (Seoul, South Korea)

Urbapha University of Bangkok

Thai Chamber of Commerce College

Singapore Student Association

Korean Ministry of Education

and many more
Click for More Information on
Eran's Credential and Achievement
Super Student Brain Mastery Seminar on Sat 18 Nov 2017