You may download a hard copy brochures on the 2 public seminars held by Eran Katz on Saturday 18 Nov 2017 by clicking on the picture below.
Super Student Brain Mastery Seminar 2017 for Parents and Primary School Students
TIME
Morning (9am to 1pm) : For Parents and P1 to P4 students
Afternoon (2pm to 6pm) : For Parents and P4 to P6 students

VENUE
Urban Mangrove at 231 Mountbatten Road S397999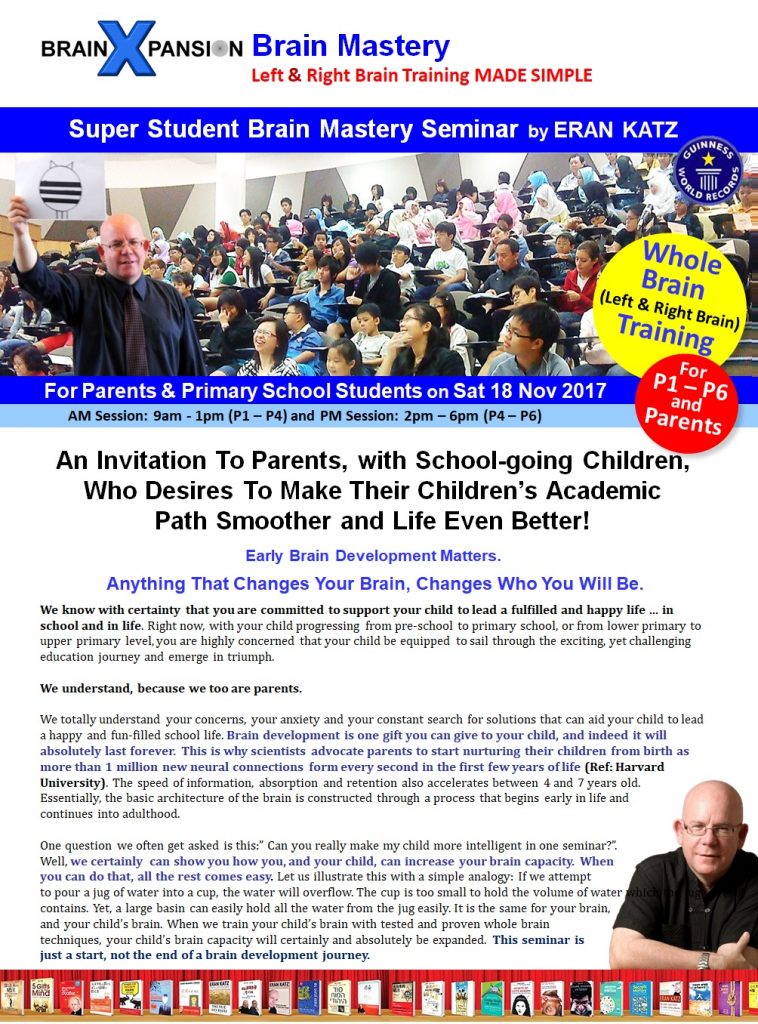 Note: Right Click and select Save As to download the PDF brochure to your Computer.
Information on eBrochure may also be seen
here.
Corporate Seminars and Workshops:
Brain Profits Workshop is one corporate workshop that Eran Katz has designed and customized to meet the requirements and concerns of each and every company.
Customized Workshop is also available for the police, military, security and intelligence forces.
Please Contact Us for More Information on this workshop and other customized corporate workshops