Government agencies, private companies and non-profit organisations recognize that they must leverage on the brain power and memory of their staff to ensure optimal productivity these days.
Eran has delivered his lectures and seminars to hundreds of leading multinational companies and organizations worldwide. Among them are Motorola, IBM, Oracle, Microsoft, Nokia, General Electric, Coca-Cola, Avis, The European Petrochemical Association, Singapore Government, NTUC Singapore, Thai Chamber of commerce, World Science Forum (Seoul, Korea), United Nations Brain education Convention, Japan Open-sense workshops, The Korean Brain Institute and many more.
Why Company sent their Managers and Executives to Eran Katz?
Professionals, Managers, Executives and Business Owners who have trained their memory using extraordinary techniques are capable of transforming managerial tasks into outstanding achievements. These techniques are an asset in all management areas:
• Presentations – Preparing a presentation in a short period of time and be able to convey large amount of information in a comprehensive and effective manner without forgetting anything
• Efficient Management of Staff – A manager who remembers conversations, promises and personal information positively impacts workers' motivation and the workplace atmosphere as a whole.
• Saving Time and Boosting Productivity – With quick memory retrieval of telephone numbers, business meetings, reports, dates, tasks and more…
• Increasing Sales – A manager who meets a client at an event and cannot recall the person's name – loses a client! A manager who remembers clients 'seals a deal' with them time after time.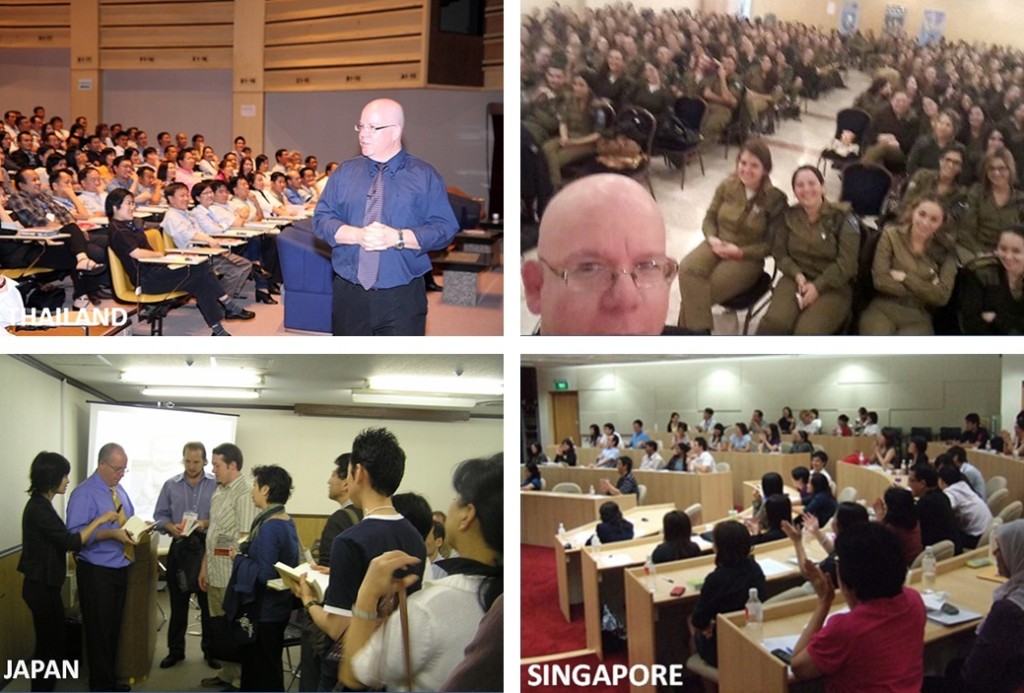 Training Objectives
To develop unique memory skills which will increase efficiency, strengthen interpersonal connections, save valuable time, reduce unnecessary stress and transform the memory into an amazing tool in every aspect of your life.
Generic Training Structure

(

Can be Customised to suit Individual Company)
Part 1 – A new approach to memory. Basic principles to transform an ordinary memory into a remarkable one
Part 2 – Learning and practicing the methods – The System of Association, The Roman Room method, the Tree List, and advanced Gematria.
Part 3 – Practical applications – how to remember easily names and faces, meetings and events, reports and articles, projects, data, tasks, numbers, dates, foreign languages and much more…
Training Schedule
We can arrange a half day (4 hours) or full day (8 hours) according to your requirement. Write to us at Seminar@versacreations.com for more details.
Alternatively, you may send your staff to our public seminars for executives
Who is Eran Katz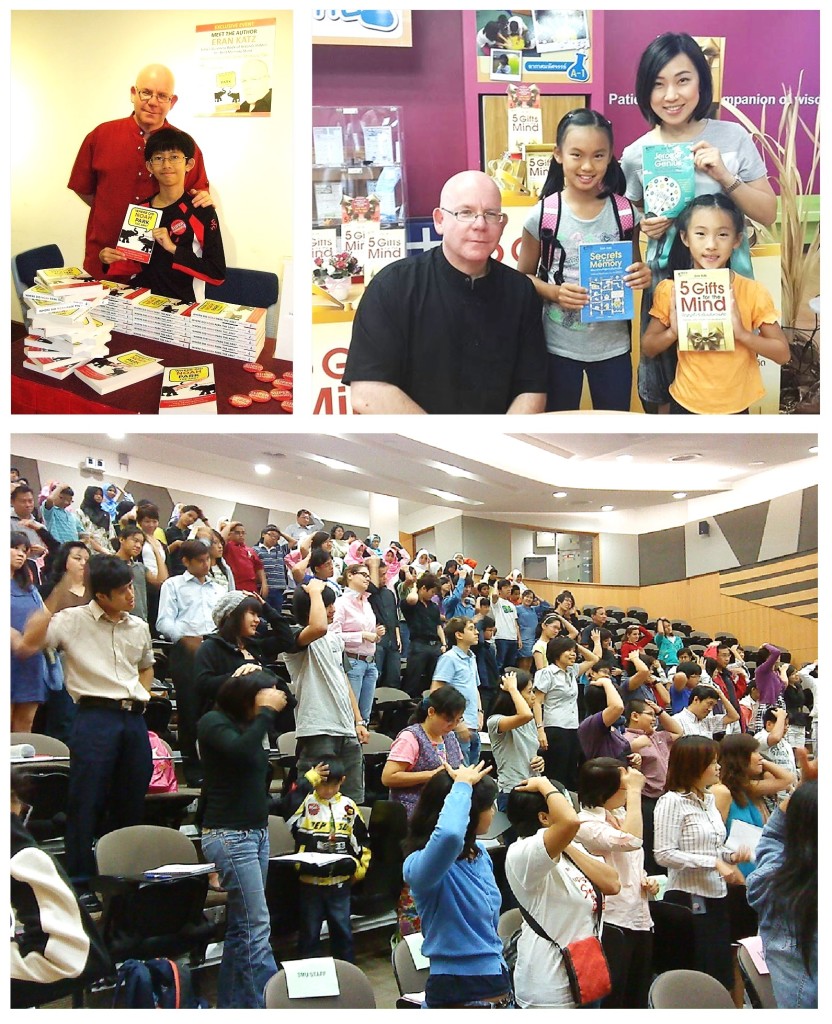 Eran Katz is a best-selling international author, entertaining speaker and uniquely qualified seminar leader on Intelligence and Memory.

Eran Katz is the best-selling international author of "Secrets of a Super Memory", "Jerome Becomes a Genius", "Where did Noah Park the Ark" and "Five Gifts for the Mind". In Singapore, "Where did Noah Park the Ark" was also listed in the best-selling non-fiction list in Kinokuniya, Times and Popular when it was launched in 2011. His books sold more than 500,000 copies, were translated to 15 languages and won literary prizes.
On top of that, he is also the Guinness Book of Records Holder for Best Memory Stunt where he recited 500 numbers forward and backwards after hearing them once.
Eran is a popular guest on T.V. and Radio shows and has delivered his lectures and seminars to hundreds of leading corporations, universities and educational institutions, among them are:
The United Nations Brain Education Convention
The World Science Forum – Seoul, S. Korea
The Korean Brain institute
AT&T
Avis
Beijing University
Coca-Cola
Eish Hatora
Google
Harlem Baptist church
Japan Open-sense workshops
Mahindra
Microsoft
Newton Life Church
RCMA (Religious Conference Management Association)
Singapore Government
Thai Chamber of Commerce
Verint HK
YMCA and many more…
Click for More Information on
Eran's Credential and Achievement.
Super Student Brain Mastery Seminar on Sat 18 Nov 2017