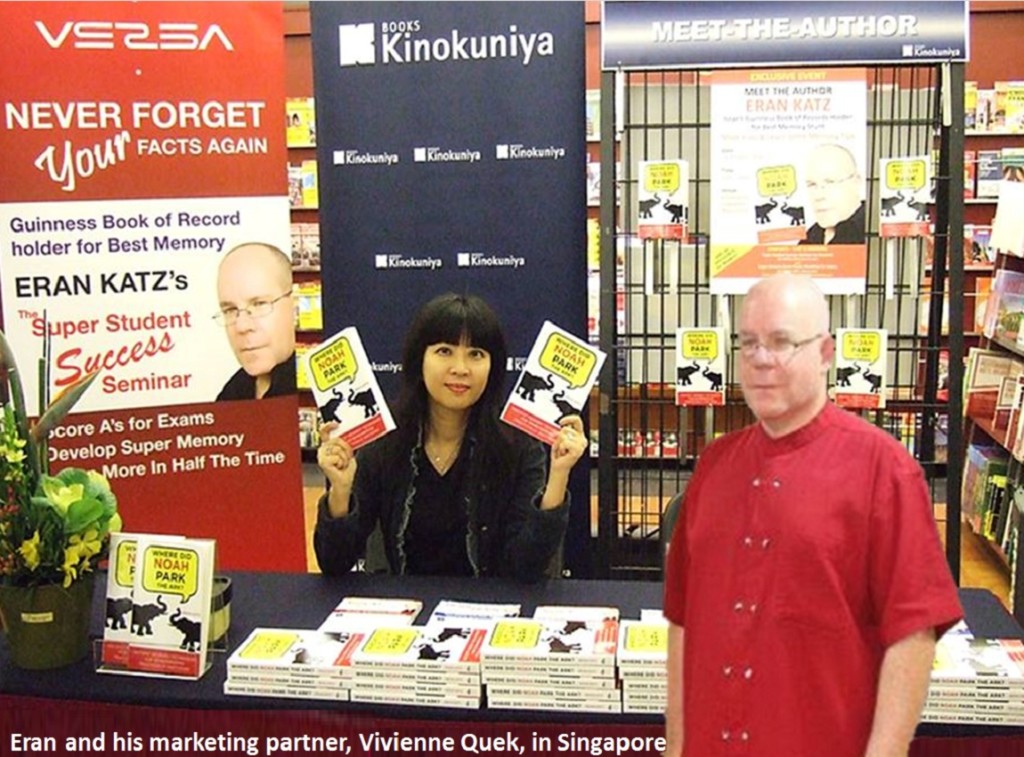 Thank you for your interest in Eran Katz's Seminars.
Have the holder of Guinness Book of Records for Best Memory Stunt and international best-selling author on brain and memory development to teach you proven techniques will set you on a fast track to scoring 'A's in school, career and life.
Eran's most popular and signature programs include a) The Super Student Brain Mastery Seminar b) Mind Hacking Mini Marathon for Executives c) Super Memory Workout by Eran Katz ... and many more.
Please provide us with your name and salient contact information (such as mobile phone number, office phone and email) to advise which program you are keen to discuss. Do not miss Eran's programs as he only travels to Asia occasionally!
For more information about Eran's new Curriculum based weekly brain development program, please fill in the Contact form and we will get back to you to share more about class availability.
For Corporate training, kindly indicate your company name and person to contact. Also state the areas where you are interested in. For example: Super Memory, Brain Power, Creative Selling, Sales/Product Training...
Thank YOU!